---
---
Obsidian is a powerful gemstone for eliminating all the negative and harmful energy in your body and in your environment. It acts sort of like an "energetic vacuum cleaner," cleansing your energy field of disharmony, negative attachments and your own anger, greed, fear or resentment. Wearing obsidian jewelry and bracelets is extremely grounding, as it stimulates the root chakra, deepening your connection to the Earth. Wearing an obsidian bracelet with other grounding gemstones, such as smoky quartz and hematite, will magnify its grounding power, balancing and cleansing your root chakra.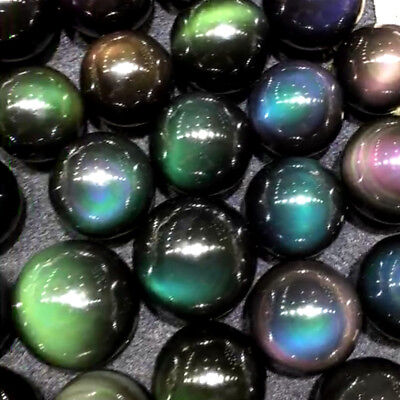 Obsidian is worn for protection from negative energy. It is a strong grounding and protective stone. It aids in grounding and healing. Aids in showing truth.  Protects and activates the root and third eye chakras.  All stones are energetically charged and blessed before shipping.
Stone shape, size, and color may vary to due to natural differences in stones.
Note:   

Each product is pure natural and unique, not exactly the same. There may be some product cracks that are naturally formed but not caused by damages.
Customer Guarantee:
Money Back guarantee
Easy Returns
High quality products
Tracked & Insured Shipping
Order Now  !!
Please note: due to high demand, please allow
7-14
working days for shipping.
Let us know if you have any questions, or need anything. We're here for you
---